We've been enjoying a Digital Unit Study for the book Heroes Of History- Laura Ingalls Wilder from YWAM Publishing these last few weeks. Those of you who read my blog regularly know that I find much to write about inspired by Laura's life in the books. I've always been a huge fan of her books and regularly read them each year. I find that I learn something new each and every time I read through them again!
This is a pretty hefty unit study and I was SO EXCITED to get it started! My oldest was pretty excited as well, because she had just finished reading The Last Four Years and so this came at exactly the right time. We were also studying the westward expansion, so adding the real life stories to those we had already studied was a perfect fit.
This study includes:
The physical book
A digital download of the unit study
Access to the audiobook, too
I was thinking that these guides would be pretty expensive because there was just so much heft to them, but when I checked? $7.50. That made me VERY excited because I can order guides at that price anytime one of them would fit into our curriculum! Plus, these are nice books to have on the shelf for just reading through. Since we love history and anything historical, I can see us trying to pick up as many of these as we can.
The unit study is broke up into 2 sections- section 1 is the body of the study that includes essay questions, hands on activities, arts and crafts, social studies, and visual project ideas. Section 2 has the printable pages like maps for mapping, a timeline and the fun printable fact sheet that we really enjoyed.
There is also a section of quotes by Laura that you can use for copywork. My daughter like one of the quotes so much that she sketched it out on a piece of linen to embroider for her handiwork lessons. That was a very cool way to incorporate the study into our lives and I was so excited when she asked if there was a way to do it.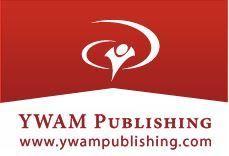 We loved this unit study and as I mentioned before, we plan on purchasing more studies in the future. Heroes in History is a 26 book series of biographies that showcase men and women who helped to shape the course of history. These are wholesome books with people who have similar values as we do, so I can feel good reading about history AND my kids are learning about values that matter as well.
Kids will learn what is was like to live and exist in a time much different from their own, in one of the most exciting times in American History. This is a very rich and in depth unit study that could be used as a stand alone with just math added in to make it a complete curriculum It was very interesting for my girls (they all ended up listening to the audio book) and even though we had read through and talked about the Little House on the Prairie books, we found a LOT of new information to learn in this study.
These were great and if you'd like to see what other books are available to purchase and see what other reviewers had to say, you can click the link below to be taken to see those reviews.