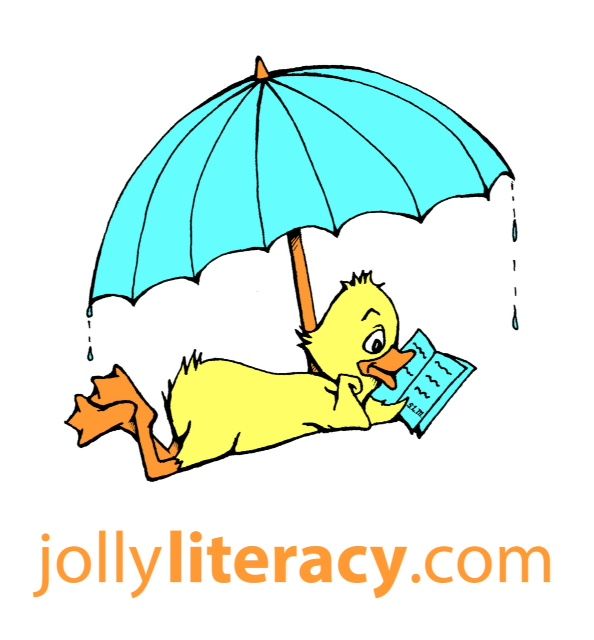 All kids learn so differently, and what has worked in the past for our others kids doesn't necessarily work for all of our kids…..or so I have learned. Jolly Phonics and Jolly Grammar by
jollyliteracy.com
(from just2ducks LLC) have been a JOY to use in our home. Sometimes, you have to take a step back and realize what you are doing isn't going work and you need a change. For me, Jolly Phonics was the change I needed.
Some phonics/reading programs can be bulky and expect an awful lot of teaching, prep, and hands on instruction from the teacher. Jolly Phonics is NOT one of those programs. Lessons take about 10 minutes, with some it that time being spent in review. I have been so pleased with how excited and enthusiastic our kids have been to use this. Instead of feeling like I am forcing them to do their work, they are happy to spend those minutes doing it. They really do love it and the lesson length is perfect for them, they can get it done and have full focus on it without it being too tedious for them. Their level of retention has been simply brilliant with this program. How could THAT not make you happy??!!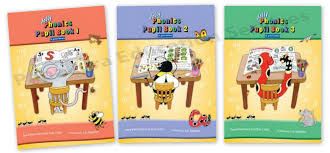 You may be wondering what the set consists of. Here's what we received:
Jolly Phonics Teachers book in print letters
Jolly Phonics Student Book 1, 2, and 3
Jolly Grammar 1 teachers Book in print letters
Jolly Grammar 1 Student Book
Jolly Songs in print letters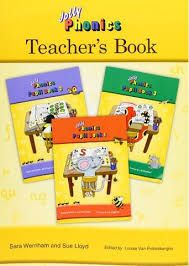 There's a lot to this set and it is so well thought out for the parent-teacher, I just love it. There is a brief section at the beginning of the teachers book that instructs you how to teach the letter sounds and how to teach the lessons. I highly recommend that you read through these before starting. It's not a difficult program to teach, but knowing how they expect the lessons to go really helps you teach it well.  Next are the daily lesson plans- they are so simple to follow! Each lesson is divided up into a short story, an action for the letter (my wiggly kids' favorite part!), then writing the letter, blending the letter with previous lessons, and then further or optional ideas. It's amazingly simple easy to use, and fun for the kids.
We started with book 1 at the very beginning, so we didn't get a chance to move into the other books or into Jolly Grammar, but we are loving this and are so looking forward to using them. However, we are nearly done with book 1 and my kids have retained the letter sounds and are reading simple words or phrases. That is so much progress for us!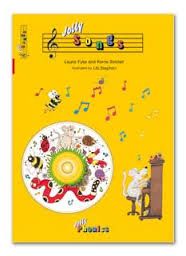 We will be moving through the end of book 1 and moving into book 2 at the end of this week, and we plan on just continuing through! I really, really, REALLY love this program and sincerely wish I had known about it years before when I had to struggle through teaching my older 2 girls to read. It's working fabulously, my kids love it, and this homeschool Mama loves it, too! In case you haven't noticed, this is a very glowing review 🙂
If you would like to see what other memebers of the crew thought about Jolly Phonics and Jolly Grammar (some of them got much further into the program if you were wondering about it), you can click the link below!