This review is going to be just a touch different because I am the one who used this program. I have notice that as I get older and I have started using the computer (or my phone….) to communicate more, my handwriting has gone downhill. I was excited to get the chance to try out Perfect Reading, Beautiful Handwriting by Everyday Education LLC for myself.
This book can be used in a few different ways. It can be used to teach children to read and write (in 60 days!) as the cover claims. You can also use it to teach children with reading issues to read well. Then, you can use it to simply teach children to have legible handwriting. Finally, you can use the book to teach yourself to have amazing handwriting. Since I wanted to improve my handwriting I'm opting to use this for the final option.
One thing I do want to point out though, is that students that struggle with good penmanship will often do better with an italic style and so this would be a great program for them if you happen to need that specific need addressed. I was very happy to see that though, because I have found that to be so helpful in our own homeschool.
The writing samples are a little different in that they are not machine produced, but rather hand written by the author herself. That makes a lot of difference because the student is given a sample that is neat and appealing to look at but not so perfect that is cannot ever be reproduced. For a younger child, I can see this being so much more appealing and fruitful. For me, tey just made it seem whimsical and fun.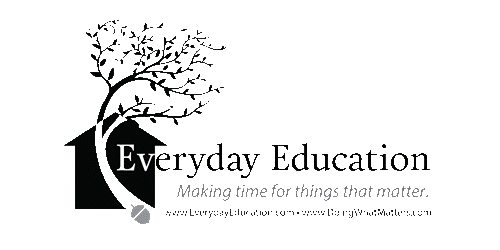 A couple of things that were a little confusing or me were the way that the lines on the paper were used. I have had it hammered into me that the mid line is where most things go and only hanging parts of letters will go below that. The instructions were a little muddled here with me and I sometimes found them hard to follow because they went against my lifelong rules of penmanship, but I worked through it and it was ok.
I enjoyed using the program to learn to write in italics and found it to be a lot of fun with many options to dress up or dress down my handwriting. It also appealed to me because I really like to write with a very wide pen and plain print can sometimes become hard to read with one. I didn't have those problems with the italics and found my handwriting to be more attractive this way.
I very much enjoyed this book and as I was working through it my oldest daughter expressed a desire to try it so I am sure that she will be the next one to use the program. I will enjoy her handwriting being a bit neater and easier to read 🙂
If you'd like to see what other members of the crew had to say about this program, you can click the link below.