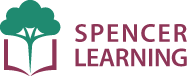 We have a couple of kids that don't quite have the reading comprehension and reading skills that they should have. Because of that, other areas of their education are starting to show stress. We all know that being a strong reader is setting the foundation for a good learning career and of course I want my children to have the best. We hopped on to Spencer Learning website and started the Ultimate Phonics Reading Program with them.
Now, while a lot of the items we review on the Crew are online, this one happens to be a downloadable app. I downloaded it right to my laptop and activated it with the key I was sent and off we went! The program takes a systematic approach to the lessons that my kids appreciated. There are 262 lessons with each lesson broken up into 4 parts.
Those 4 parts are them broken down into pieces:
The pattern is presented (generally a new phoneme or sound). The sound or pattern is presented and explained.
Word list page. Words that have the same sound that have been presented are here.
Word page. Not another word list page, but rather a page where a sight word is presented alone. The word is broken up into individual sounds. Sights words will be whole and should be memorized.
Sentence pages. These are the last pieces of the lessons and are where a student will read sentences with the words from the current lessons and lessons past.
My children loved that the whole platform was very interactive. There are several ways to interact with the lessons. If you hover over a word, the word is spoken so the student can hear it. Right clicking on any word or sound will take you to the lesson page for that sound. Simply clicking the back arrow will take you to the previous screen.

Ultimate Phonics Reading Program is intended for students who are: young readers, struggling readers, dyslexic students, and ESL students. Honestly, any age of people can use this program- even adults- if there is a need for a good foundation for phonics and help with poor reading skills. The program is simple and straightforward. Not too cutesy or childish so even adults can use it without feeling like it's something meant for kids. Additionally, the program can be used as a full program or as a supplement.
The kids I used this with showed a big difference in just a week. By the end of the review period, I was amazed at how much they had picked up and learned. We went from very poor reading skills to skills that were very much improved. Now that we are settled into our new house after a big move, they have been asking to use it again and I have been happy to let them.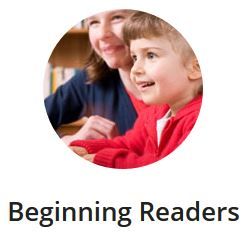 I loved the program and I thought that the way it is presented was simple and to the point. The kids could use it by themselves and that was a big plus to me because I could be helping the other kids with their work. That's always nice for a homeschool mom!
If you'd like to see what the other members of the Review Crew thought about the program, you can click the link below.